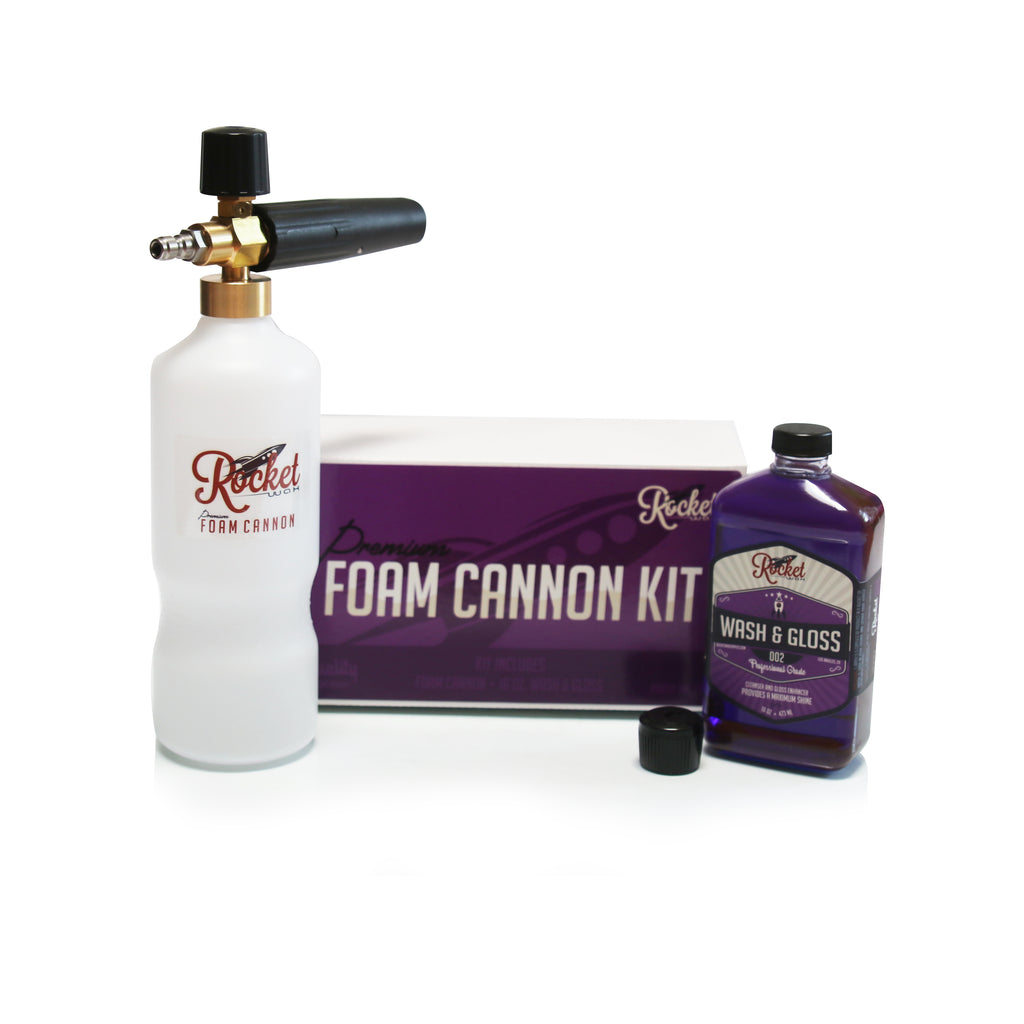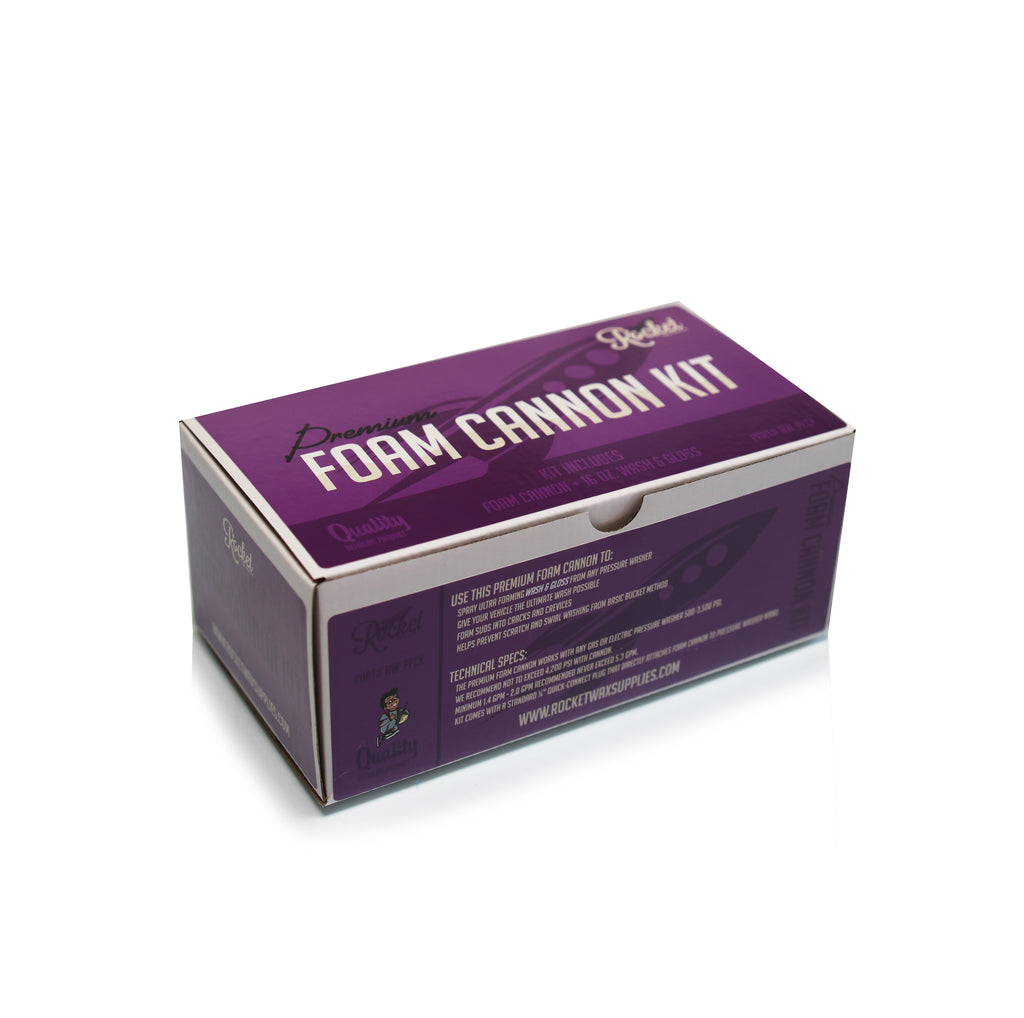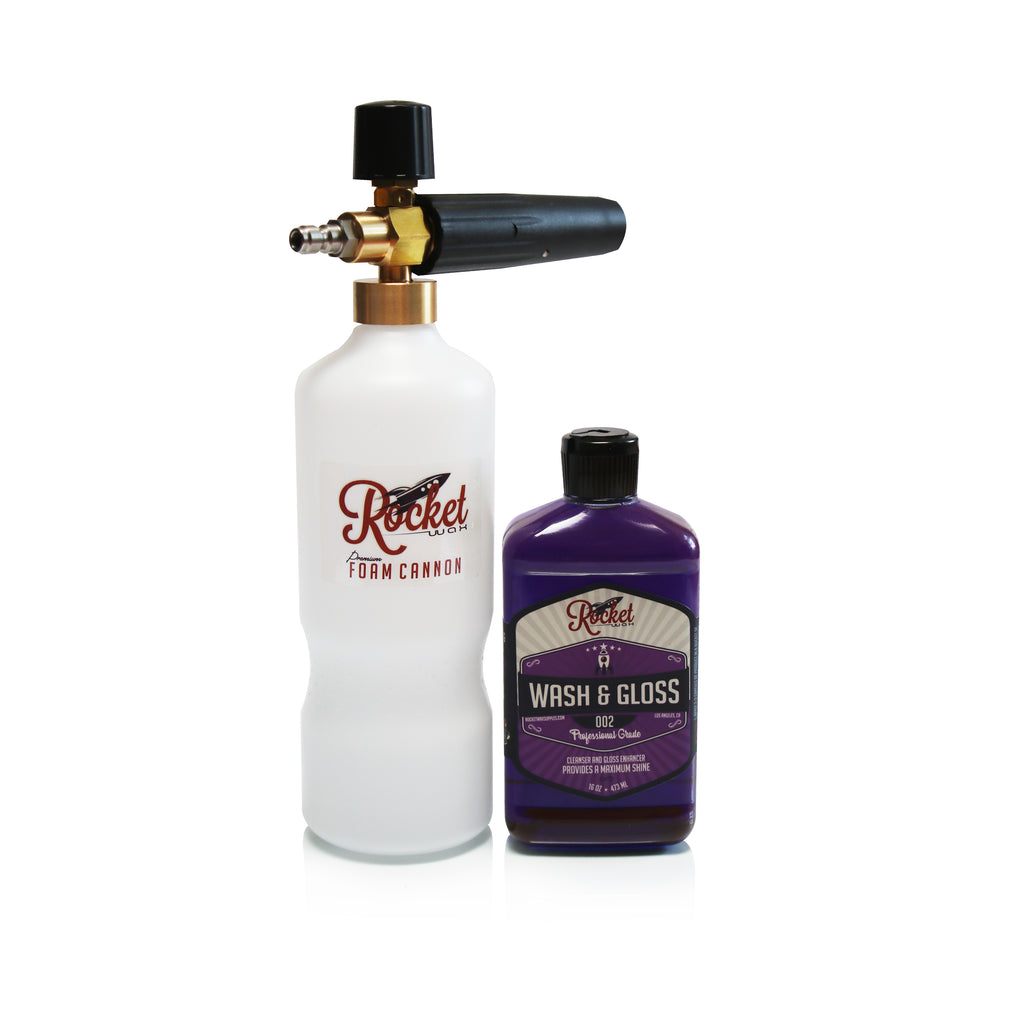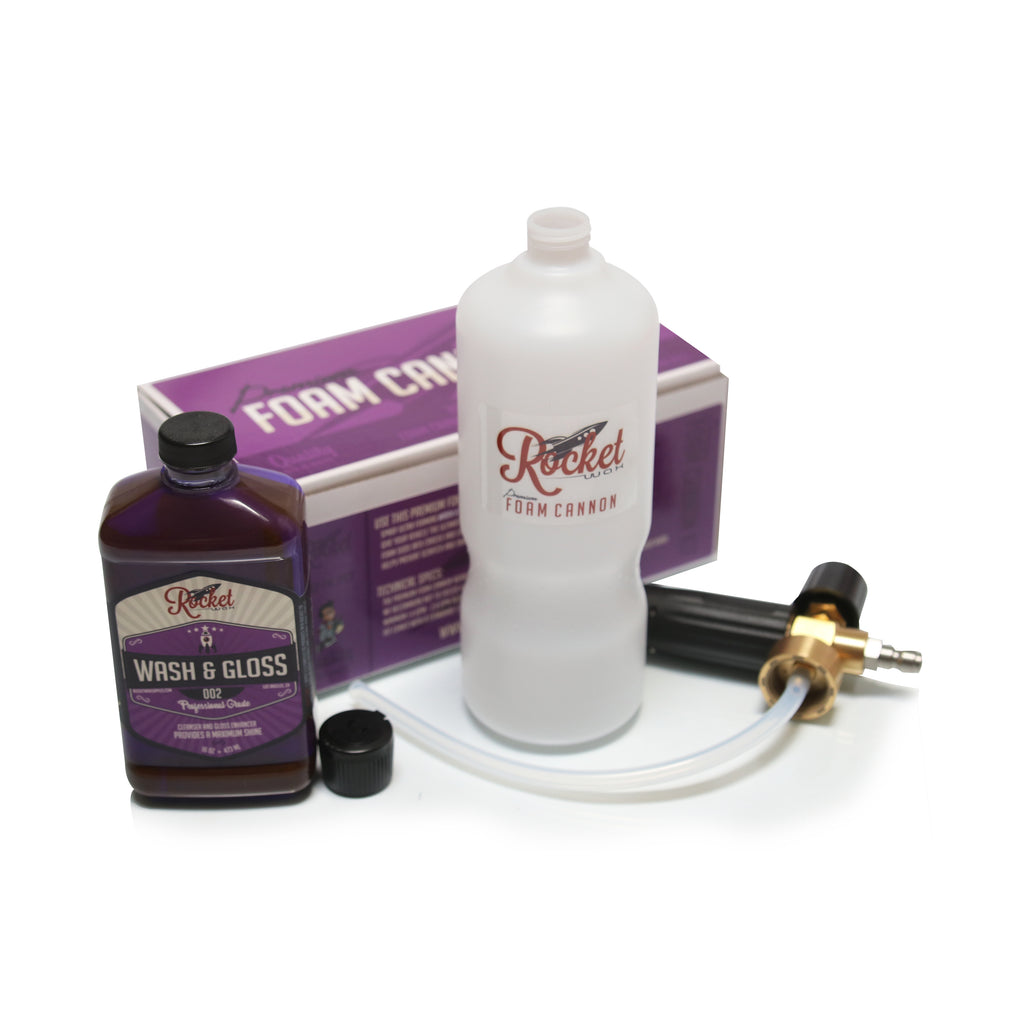 $ 49.99
$ 72.99
Premium Foam Cannon Kit
Premium Foam Cannon Kit
This Premium Foam Cannon sprays on thick foam onto your vehicle that sticks and lubricates the surface to remove dirt and lift away debris. This kit includes our 16oz Wash & Gloss soap so you can get the foam your vehicle deserves. The thick foam helps remove dirt from even the smallest cracks and crevices and is the perfect way to reduce swirl marks and maintain a flawless finish at every car wash.
Use This Foam Cannon To: 
Spray thick foam from any pressure washer.
Give your car the gentlest wash possible.

Preserve scratch and swirl free paintwork.
Maintain a flawless finish during every wash.
Wash & Gloss is a cleanser and gloss enhancer that is designed to provide maximum shine to your vehicle. This easy to use shampoo will give your vehicle a safe, swirl free wash every time you use it. Its concentrated car wash formula goes a long way.
---
Directions: 1. Apply 1oz. of product in the Foam Cannon. 2. Fill the rest of the container with water. 3. Foam away!